Introducing "The Broken Ghost" Season Quest
Hi all. I'm Rayme Vinson, a designer here on Apex Legends, and today I get to tell you about something new we've been cooking up for Season 5…
Fortune's Favor
Season 5 of Apex Legends is a big one! It's a season about adventure, digging up the past, and change – and the translocating thief Loba is an agent of that change. It's her misadventures under Kings Canyon that caused the destruction of Skull Town, her vendetta that brings her to the games now, and her relentless drive that will push all the Legends into a new endeavor: our first Season Quest.
"The Broken Ghost"
Season 5 introduces our first Quest to Apex Legends – a season-long search to find nine pieces of a mysterious artifact.
Collect daily Treasure Packs in competitive* matches of Apex Legends – max one per day – to unlock Rewards and new Hunts for the missing pieces.
Go on weekly Hunts into Kings Canyon at Night to retrieve pieces of the artifact. Brave the dangers solo or with your squad and make it back alive. While you can always join in on Hunts, you'll only get the Rewards if you've unlocked the mission yourself.
Succeed in each hunt to earn more Rewards and unlock serial chapters that tell the Story of "The Broken Ghost". What is this artifact, and why does everybody from the Apex Legends to Hammond Robotics want to get their hands on it?
Recover all nine pieces of the relic to unlock even more rewards, dive into the past, and uncover a secret that the Outlands might not be ready for.
* Includes Duos, Trios, Limited-Time Modes and Ranked.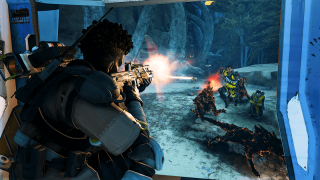 Behind the Scenes
January 2020 saw two big events come to the world of Apex Legends:
The in-game Grand Soirée Arcade Event.
The debut and shocking fall of Jimmy "The Forge" McCormick.
These were received well by players and fun for us on the Apex Legends Team to make. The Soirée reward track gave us all an extra excuse to get into Apex Legends each night – offering new tweaks to gameplay and another series of unique rewards – while Forge's grim fate was an opportunity to tell more story and get to better know the personalities and motivations of the Legends.
That was the spark that got us talking about, sketching, and developing what you'll get to play now.
With this Season Quest we're excited to give you even more reason to look forward to jumping into Apex Legends each time – daily and weekly – by recognizing your achievements with an all new track of Rewards, Gameplay, and Story.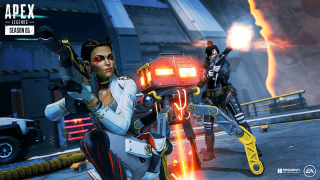 Daily Treasure Packs
Treasure Packs are a new lootable item that you can find in competitive matches of Apex Legends. Unlike other loot, these don't go into your backpack. Instead, they're collected immediately on pickup and you'll get their contents when you return to the Lobby after your match.
The catch is that you can only collect one of these a day. If you come across another that day, ping it for your friends!
There are 45 packs to collect this season, and each one can contain Crafting Metals, BattlePass XP, Apex Packs, or the ability to play a new weekly Hunt for the next piece of the artifact.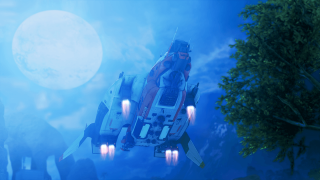 Weekly Hunts
To actually find and recover each missing piece of the relic, you'll need to get your hands dirty in one of nine weekly Hunts.
These are quick and dangerous incursions into Kings Canyon at Night. You'll get dropped off, make your way to a target location, recover the piece you're looking for, and rush to catch your ride home.
But it might not be so easy. Dangerous prowlers (those sweet puppies that you've already met in Bloodhound's Trials) threaten to cut your trip short, and you'll need to be on your toes and use any tricks in your Legend's arsenal to survive. There might even be a few ways to turn the darkness back on itself, if you're lucky.
Party up and bring your Squad along for some covering fire & companionship, or go in Solo like the lone wolf you are. Solo players get a few automatic respawns if they're knocked out, while squadmates can pick each other up when the going gets tough.
Complete each Hunt to earn your next piece of the artifact, an exclusive Weapon Charm, and a new chapter in the ongoing story of "The Broken Ghost".
You can replay any Hunt that you've unlocked all season long, so have fun stress-testing different Legends and tactics. Enjoy arguing over which Legend is clearly the best suited each week, because we sure do.
The first Hunt will be available on May 19th and can be played as soon as you've collected your fifth Treasure Pack. Subsequent Hunts will be released one week at a time after that, until all nine are finally available for you to play.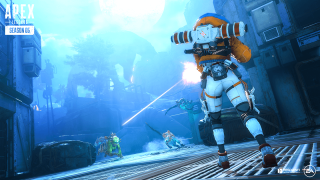 A Brand New Story
As you recover pieces each week and assemble the artifact, the story of "The Broken Ghost" unfolds in weekly serialized chapters. Our very own lore master Tom Casiello explains it best:
Caught between the Apex Games and Hammond Robotics, Loba is spinning a web of lies and deceit in her personal quest for vengeance… but how far is she willing to go? How does the Broken Ghost fit into her plans for Revenant? And what happens when one Legend stumbles upon the truth? See a side of the Legends' lives you've never seen before… outside of the Games! Alliances will be formed, friendships will be tested, vendettas will be born, and when the dust settles, nothing will be the same again in a mystery that has far-reaching consequences for them all.
When the season kicks off on May 12 you can get started on the Story right away by heading into the new Quest tab and viewing the Prologue. Then, look forward to a new chapter every week as you recover and assemble each piece, finally earning your answer to the burning question of just wh-
Well. Right. I guess that would be telling.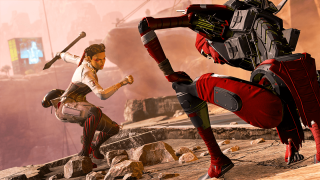 Good Luck, Have Fun
We love playing and making Apex Legends, and I have huge pride in the dev team's transition into running a living, breathing, constantly-evolving AAA live game. It feels like putting on a show, because it is. Watching this group of developers pouring their endless energy, creativity, and collaboration into each new Season is a stupid amount of fun. I can't wait for you to see what's next.
(Btw we're always hiring okay just saying.)
Thanks for playing, have all the fun, and let us know what you think of Season 5! We'll see you soon.
F.A.Q.
Q: How many Treasure Packs can I get?
A: There are 45 total Treasure Packs to get this season. Every fifth pack unlocks a new Hunt, letting you recover the next piece of the artifact.
Q: How many Treasure Packs can I get each day?
A: One! You can pick up at most one a day in any competitive match.
Q: What if I fall behind?
A: Treasure Packs can be purchased for 25-ac if you want to catch up*. But this is completely optional.
*Treasure Packs are not purchasable in Belgium.
Q: Can I just buy all 45 Treasure Packs on day 1 of the season?
A: No. You can only catch up to yesterday's number of treasure packs at most. Today's pack can always be found by playing a match.
Q: How many players can join each Hunt?
A: You can play all of the Hunts solo, or with your party. 1 to 3 players.
Q: Can I replay Hunts that I've already completed and earned the rewards for?
A: Yes, as much as you'd like during Season 5.
Q: What if I wait too long to play this week's Hunt?
A: Once a Hunt is released, you have the entire rest of the Season to play it.
Q: When I play in a Squad, do we all earn the rewards for the Hunt we complete?
A: Everyone will earn the rewards for success in a Hunt if they've fully unlocked it. That is, if they've collected the Treasure Pack for it and have already completed any Hunts that came before.
Play Apex Legends for free* now on Xbox One, PlayStation 4, and Origin for PC.
Follow Apex Legends onTwitterandInstagram, subscribe to ourYouTube channel, and check out ourforums.
Sign up for ournewslettertoday to receive the latest Apex Legends news, updates, behind-the-scenes content, exclusive offers, and more (including other EA news, products, events, and promotions) by email.
This announcement may change as we listen to community feedback and continue developing and evolving our Live Service & Content. We will always strive to keep our community as informed as possible. For more information, please refer to EA's Online Service Updates at https://www.ea.com/service-updates.
*Applicable platform account and platform subscription (sold separately) may be required. A persistent internet connection and EA account required. Age restrictions apply. Includes in-game purchases.